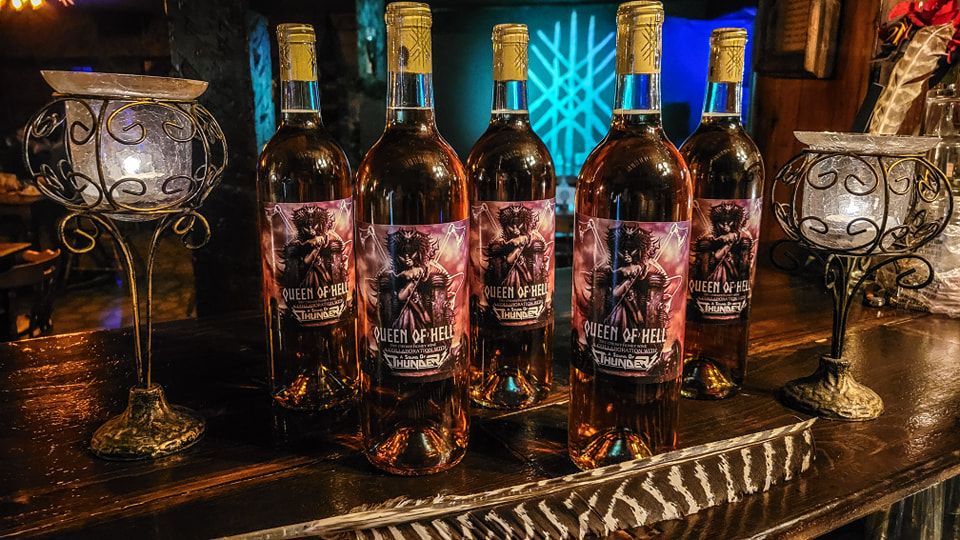 The Queen has arrived! We're proud to announce the official Queen of Hell cherry melomel from our good friends at Wyrd Leather And Mead! 
This dry cherry melomel was made with local Oregon High Desert Honey and tart cherries, offering a slight hint of summer on the tongue. It may come from hell...but it tastes like heaven! 
This release is limited! 100 bottles have been allocated for online sale, with more reserved for in-person sale at Wyrd's epic mead hall in Portland, Oregon! 
Shipping is available to 40+ states as well as for sale in our hall! (Sorry, shipping is currently limited to the United States.)
Grab your Queen of Hell mead at the official Wyrd Leather & Mead web shop:
https://vinoshipper.com/shop/wyrd_leatherworks_and_meadery
HAIL, QUEEN OF HELL!