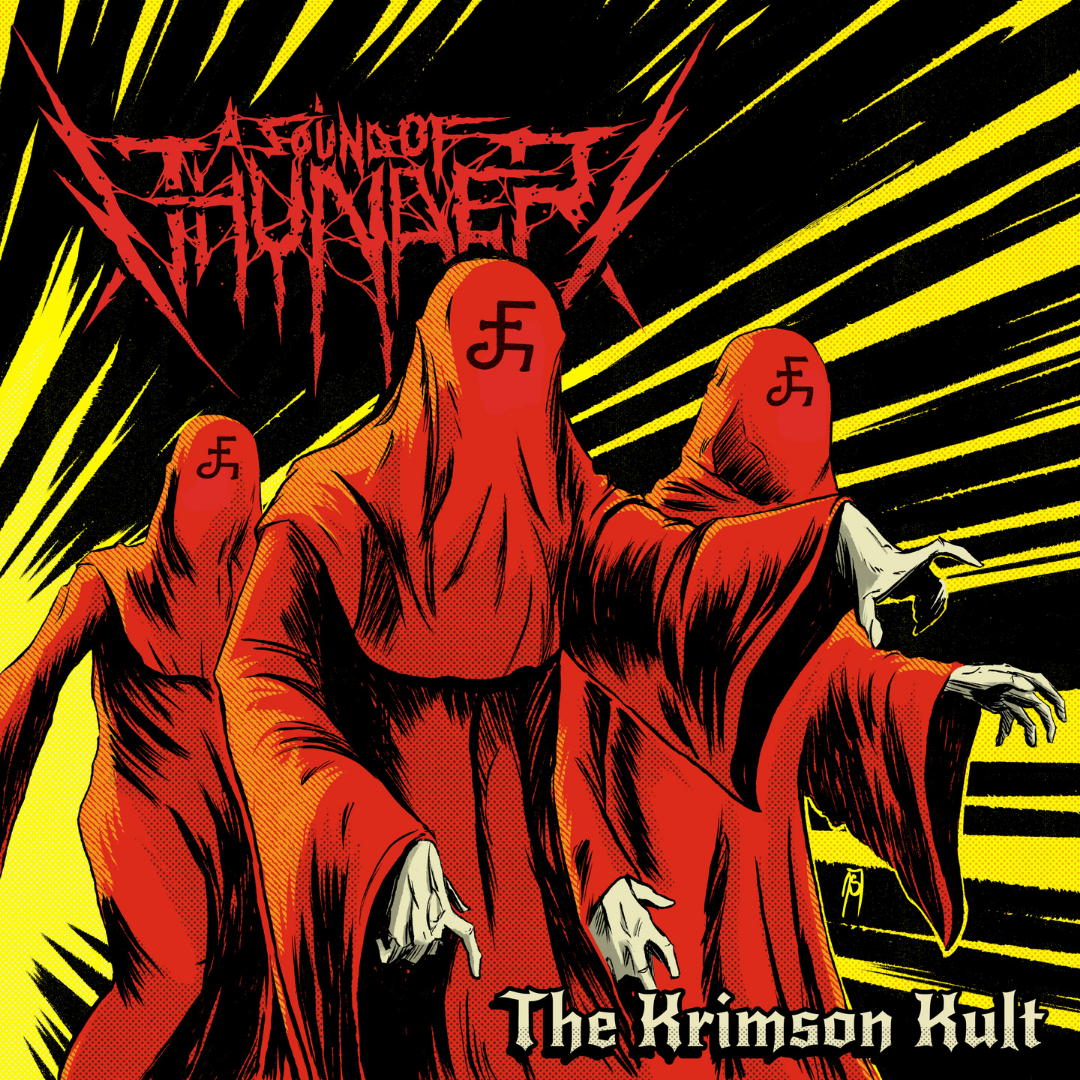 The Krimson Kult front cover artwork by Joseph Schmalke

A Sound of Thunder is proud to announce the Kickstarter campaign for our seventh original studio album, entitled The Krimson Kult. Production of the album is dependent on the all-or-nothing crowdfunding campaign which runs from April 28th through May 28th. If the campaign is successful we will record the album in June with a tentative release date in October. 

The Krimson Kult is available for pre-order (exclusively via Kickstarter) in the following formats:
CD digipak
Glow-in-the-dark splatter vinyl
Cassette 
Digital download
Kevin '131' Gutierrez (Raven, While Heaven Wept) will return to produce, engineer, and mix the album.

Cover artist Joseph Schmalke (The Electric Black, Cherry Blackbird) is creating an original piece of art for each song on the album, to be presented alongside the lyrics, creating an audio-visual album experience. 
In addition to The Krimson Kult album, we are also creating a new non-album single based on Valiant Entertainment's SHADOWMAN comic book series. Horror author and Shadowman series writer Cullen Bunn is collaborating with the band on lyrics for the song.
Kickstarter backers will also have access to a brand new A Sound of Thunder exclusive variant cover edition of the Shadowman #1 comic book from Valiant Entertainment. The cover by artist Paul Pelletier (Incredible Hulk, Batgirl) features Shadowman and the members of A Sound of Thunder in an homage to the cover of Iron Maiden's classic album The Number of the Beast.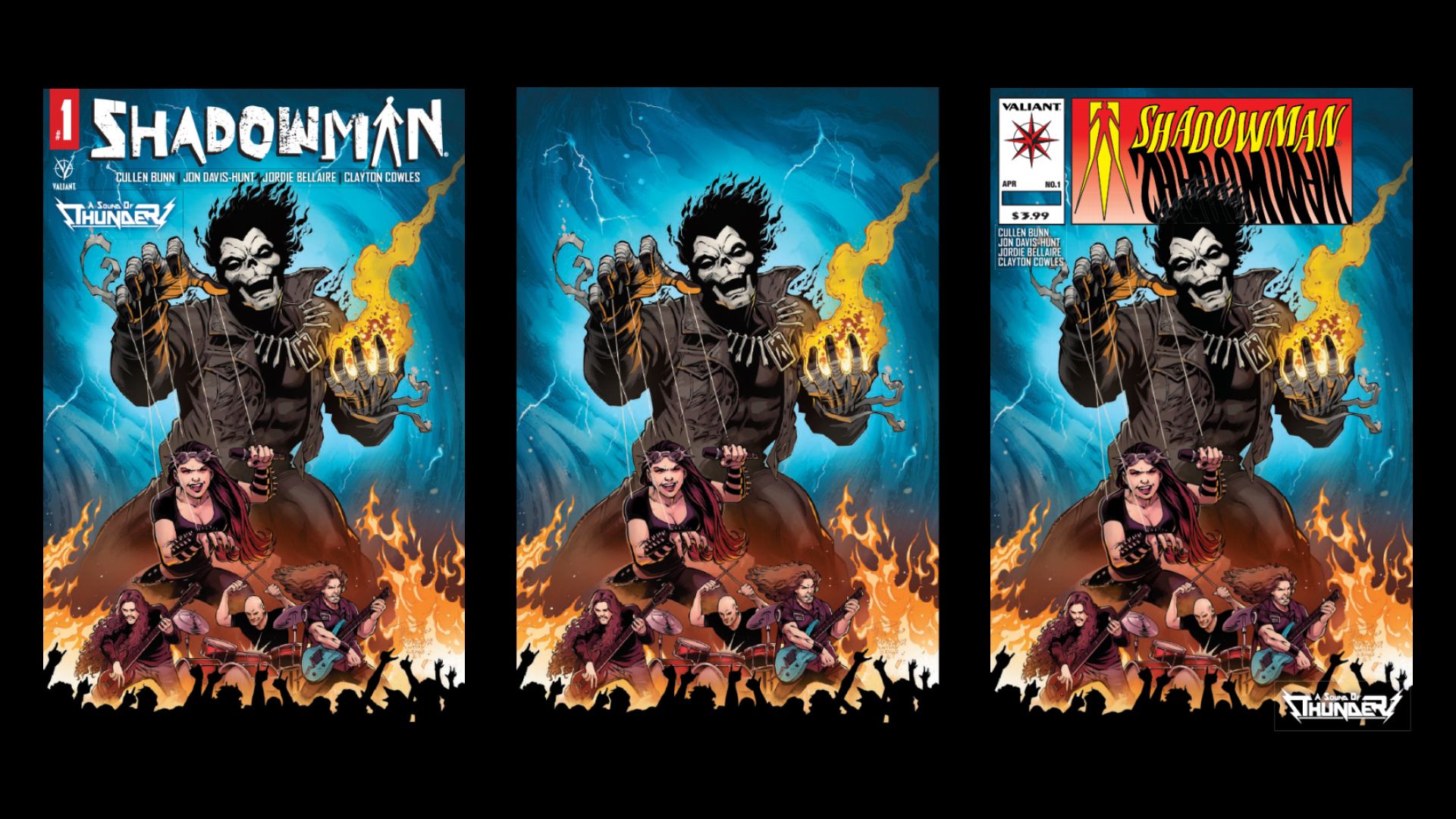 Shadowman #1 A Sound of Thunder Exclusive Variant Comics
Modern Variant (500 Copies) - Virgin Art Variant (50 Copies) - Classic Variant (50 Copies)
More information, including video messages from the band, clips of the album demos, and more merchandise options are available on the Kickstarter campaign page. 


CLICK HERE TO VISIT THE KICKSTARTER CAMPAIGN