Welcome to the Deadside...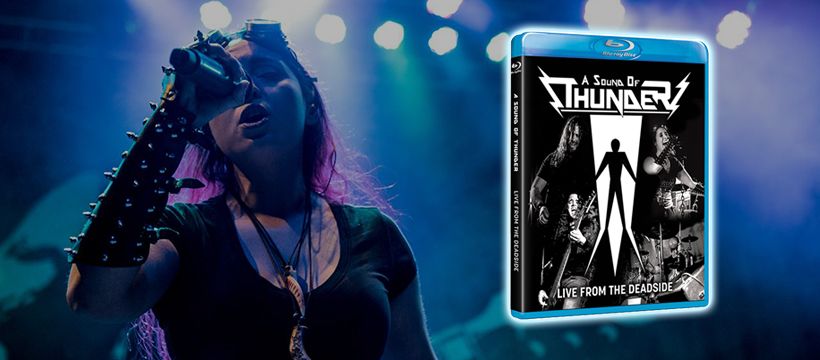 ...and welcome to A Sound of Thunder's first official concert film! LIVE FROM THE DEADSIDE is a complete, uncut and unedited live concert professionally filmed on six cameras. LIVE FROM THE DEADSIDE puts you in the trenches with ASoT's local fanbase at a hot & sweaty club show near Washington, DC. 
Availabe now on digital download and limited edition Blu-ray + CD. 
Track List:
1. Queen of Hell
2. Time's Arrow
3. Tremble
4. Children of the Dark
5. Can't Go Back
6. Deadside
7. Tower of Souls
8. Who Do You Think We Are? (Alice Cooper cover)
9. Icarus - Borne on Wings of Steel (Kansas cover)
10. Pleasure Slave (Manowar cover)
11. Out of the Darkness
12. Reign of the Hawklords
13. Udoroth